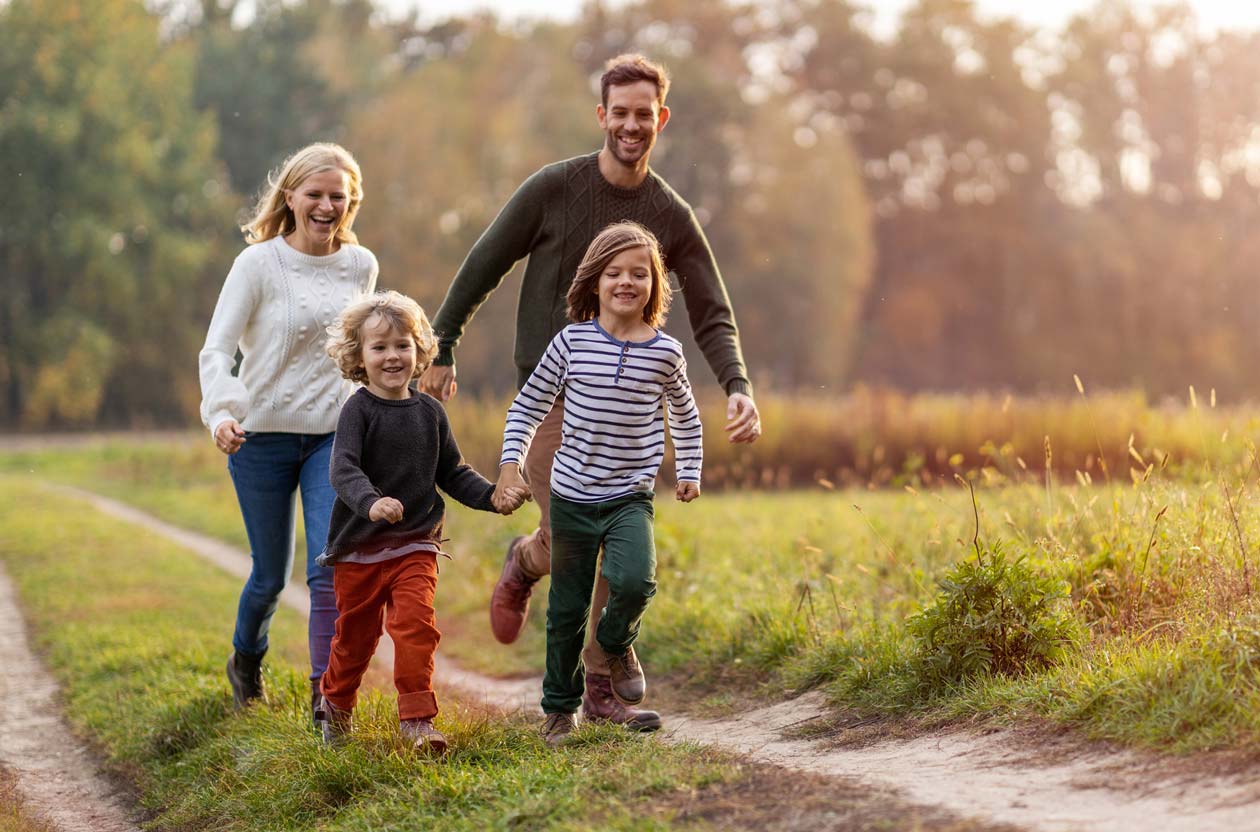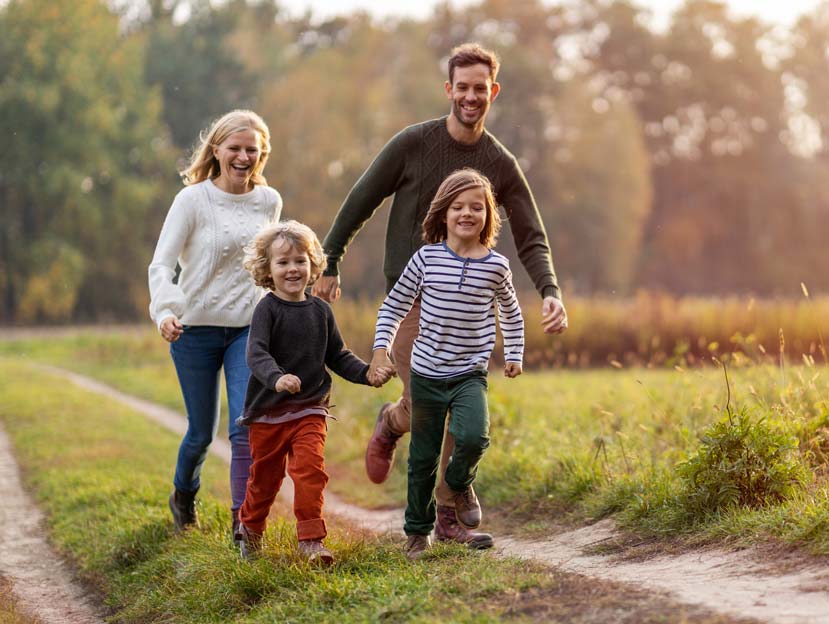 We do the paperwork.
You do to the living.
Your local & online
registry service.
We love our customers. We love empowering them to live better lives. That means more time to do what matters and less time in line. Many registry services can be completed online – just click the links below, where available. But if you prefer to pop downtown, we're always here and ready to get you in and out in a hurry.
Vehicle Registration
Renew Now
Set Up Auto Renew
Renewal Reminder
All vehicle services are offered
Prorate and fleet services
Personalized plates, Support the Troops, Edmonton Oilers, Calgary Flames plates can be ordered
To transfer or obtain new plates we require:
Proof of ownership: The Bill of Sale (BOS)  or Lease Agreement must be signed by both parties
Original documents MUST be presented, no copies or electronic documents are accepted
The

 

NVIS

 

(New Vehicle Information Statement) must be presented with the

 

BOS

 

or

 

Lease Agreement

for new vehicles

Proof of valid insurance (not required for trailers)
Valid ID
All owners on the ownership document are required to be present or provide authorization for someone else to do the service on their behalf by filling out the official Authorization form
To Renew Your Plates we require:
New vehicles: Proof of ownership- original signed Bill of sale or original signed lease agreements. New vehicles also require NVIS and valid insurance
Renewals:  previous registration and valid insurance must be provided.
If all signing parties cannot attend the office together, you may provide authorization for someone else to do the service on your behalf by filling out the official Authorization form
Lost or stolen plates or registration
If your plates or registration have been lost or stolen the registered owner or owners must be present at the office to replace the missing item. If items are stolen, the owner must produce the case file number assigned by RCMP. A fee may apply.
All registered owners must be present. If not, you may provide authorization for someone else to do the service on your behalf by filling out the official Authorization form
Driver Licensing
Book Your Road Test
Learners Practice Test
Drivers Licensing
All driver licence services are to be done in person.
A driver licence must be renewed before it expires. To renew your licence you will need to bring the following:
Existing driver licence
Second piece of recordable, traceable identification
If your class of licence or medical condition requires it, you will need to provide a completed driver medical form
When coming in regarding your driver licence, always be prepared to have your picture taken.
Address Change:
To change your address come into the Registry with your licence and a second piece of ID
Lost or Stolen Driver Licence/ID Card
Please report a lost or stolen driver licence by coming into the Registry with at least two pieces of ID and if stolen, the case file number the RCMP gave you.
Learners' Test and Knowledge Test
We do all classes of knowledge tests – 1, 2, 3, 4, 6, 7, Air Endorsement (airbrake tests) as well as Safety Fitness exams
Practice BEFORE you test! Use this handy online tool for online practice before your new driver does their learners test, and also purchase "New Driver" signs for your new driver! Get started here!
Persons under 18 must be with a parent (with vaild ID) or guardian, are required to show a birth certificate or a passport, and one other piece of ID and have a parent with them to write/obtain a learners licence or an ID card. To complete a consent form
Persons over 18 are required to show a birth certificate or passport and a second piece of ID, along with proof of Alberta Residency in order to write/obtain a learners licence or an ID card.
See ID Document tab for full list of vaild ID accepted
Road Test Services
Road tests are booked online or in person, and are to be paid in full at time of booking. We offer road tests for all classes includingc class 4, 5, 5 Advanced, 6 & 6 Advanced.
Drivers Abstract
Personal and commercial abstracts are available
To obtain your Drivers Abstract you can do one of the following:
Visit our office and complete the Request for Personal Driving and Motor Vehicle Information form.
Give consent to someone you know by filling out the Drivers Abstract Consent form and they will have to fill out Statement of Intent Form in our office.
If you are requesting an Alberta Drivers Abstract from out of province, please email our office for help
Fines can be paid cash or debit only and you must produce:
Notice of conviction

Offence notice

The original yellow ticket

Copies are not accepted

Overdue fines can also be paid
For more information visit
Vehicle Reports
Order Vehicle Info Report  Order Carfax Report
Beneficial for exposing the history of damaged or improperly imported vehicle
Valuable benefit on a vehicle with a clean history
Vehicle Information Reports (Alberta information only)
Carproof reports (information for all of North America)
Corporate Registry Services
Personal Property
Liens
Liens can be registered in the Personal Property system that relate to security interests on these items, or writs of enforcement issued by the courts. They are registered within the Province.
We can perform any Personal Property Searches, and we can register any Personal Property, including Garage Keepers Liens, Security Agreements, Writs of Enforcement, Statutory Charges, and many more.
If you wish to register personal property please visit our office.
Vital Statistics
We provide Vital Statistics documents for the following:
Birth Certificate
Legal Change of Name certificate
Marriage Licence
Death Certificate
To qualify to order certificates or certified copies:
You must be personally present in our office
Have official Identification
Meet eligibility requirements
Marriage Licence
We provide marriage licences to those getting married within Alberta. Marriage licences are valid for 90 days. To obtain a marriage licence:
Complete the Marriage Application form
Both the Bride and Groom must bring the form back into our office
When returning the Marriage Application form to our office bring valid ID

If you were previously married and now divorced you will need to provide the original divorce certificate or we will accept a faxed copy

 

Direct

 

from the

 

Court House

.
Legal Name Change
To apply for a Legal name change you will need the Legal Name Change Application form. These forms are available at our office.
Change of Name Information Guide
For more information on Legal Name Changes please visit the Service Alberta Government website.
ID, Support Documents & Alberta Residency
To get an Alberta ID card or Driver's Licence for the first time or a renewal of one that has expired for more than six months:
You will need 1 primary ID, 1 Secondary ID and 2 proofs of residency in Alberta.
Primary ID:
Nexus Card
Municipal, Provincial, Armed Forces, Indian Status OR Federal Police ID Card
Current Canadian Passport (Not Expired)
Canadian Citizenship or Permanent Residency Card
Immigration Authorization (for applicants originating from outside Canada) with a Valid Foreign Passport
Study Permit or Work Permits (Must

 

have minimum

 

3

 

months left on application or permit)
Birth Certificate(Canadian)
Secondary ID:
(Support document for the presented primary ID)
Provincial/Federal Government ID Card, Armed Forces ID Card, Canadian Citizenship Certificate or Card (Assigned Prior to Feb 2012)
Health Care Insurance Card
Firearms ID Card
Birth Certificate (Canadian)
Indian Status Card
Marriage Certificate
Proof of Alberta Residency:
(Mail received in your name at your home or other confirmation to show that you reside in Alberta. Must be dated within the last 90 days with your full name and current address.)
Alberta Heath Care

 

Statement
Telephone bill in client's name
Epcor/Direct Energy Utility bill in client's name(electronic/online bills accepted)
Shaw/Satelite TV or Cable bill in client's name(electronic/online bills accepted)
Paystub showing client's name and address
Original Letter from Employer or Company Letterhead
Official ORIGINAL Lease/Rental Agreement
Bank Statement that has been

 

MAILED

 

to your residence
***Print outs from online banking or print outs from the bank with a stamp will NOT be accepted***
Property Tax bill, Land title or mortgage papers
Note: If you are under 18 Years of age, Parental Consent is required.
Land Title
Using your legal land description we can do:
Land Title Searches (surface and mineral)
Historic Land title Searches
Land Title Document Searches

Discharges
Legal Land Descriptions can be found on county maps, tax notices, gas or power bills, and at the municipal office.

Land Title Registration Services
Removing a deceased owners name from a joint title
Having your bank mortgage discharged
Changing your name or address on your land title
Transfer of Land
Passport & ID Photos
We request that you wear dark clothing

All Photos require a neutral expression. No smiling and the mouth must remain completely closed

Do not wear headbands, hats, glasses, or shiny makeup
We do not take photos of infants
Toddler photos will be taken at our discretion
We ask that you specify which type of photo you require when you arrive at the office.
At the Stettler Registry we are able to do photos for:
Canadian Passports
FAC
Canadian Citizenship
Permanent Resident Card
Passports and Visas of several other countries
Photos for foreign documents and for documents not on the list, we request that you bring the size requirements of the photo with you.
Useful Links:
Passport Canada Website
Canadian Firearms Program
Canadian Citizenship and Immigration Canada
Permanent Residency
Raffle Licenses
We can provide Raffle Licences up to $20,000.
A Raffle Licence authorizes non-profit charitable or religious organizations or service to a community to sell tickets for prize draws, cash draws or 50/50 draws.
Rules and eligibility differ depending on the total ticket value. See below for a complete list of Raffle Licence guidelines:
Document Translation
We offer certified document translastion into multiple languages. Sign up and pay online!